From data center to smart device, the unified GPU architecture and complete functional modules can save much investment in software migration and deployment.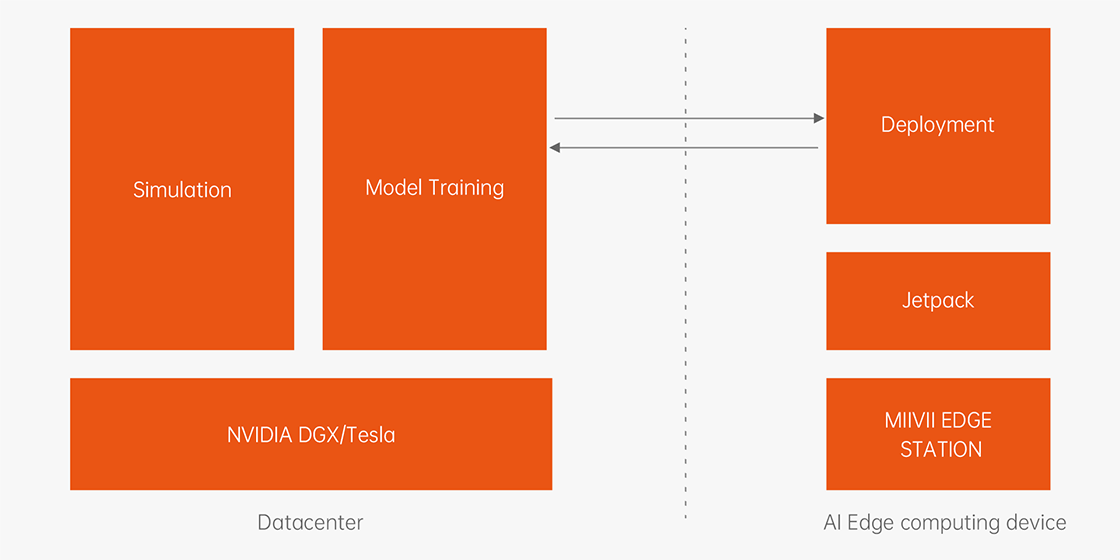 (Source: NVIDIA)
The Jetson platform is supported by the Jetpack SDK, which includes the board support package (BSP) , Linux operating system, NVIDIA CUDA (R) , and compatibility with third-party platforms.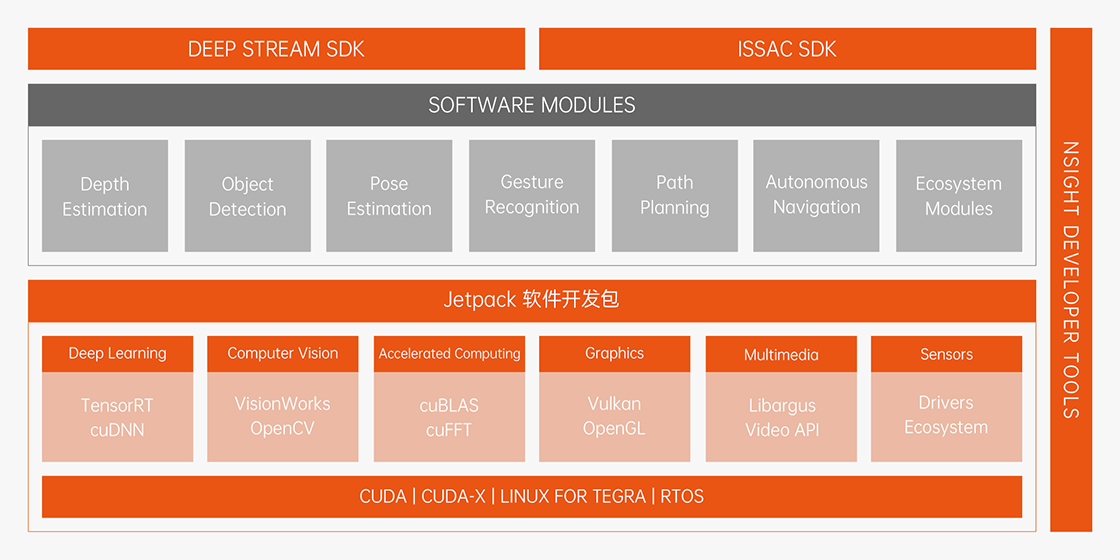 (Source: NVIDIA)
The ecosystem contains a lot of accelerated libraries for deep learning models such as object detection and image recognition, in order to help customers find a balance between performance and model size.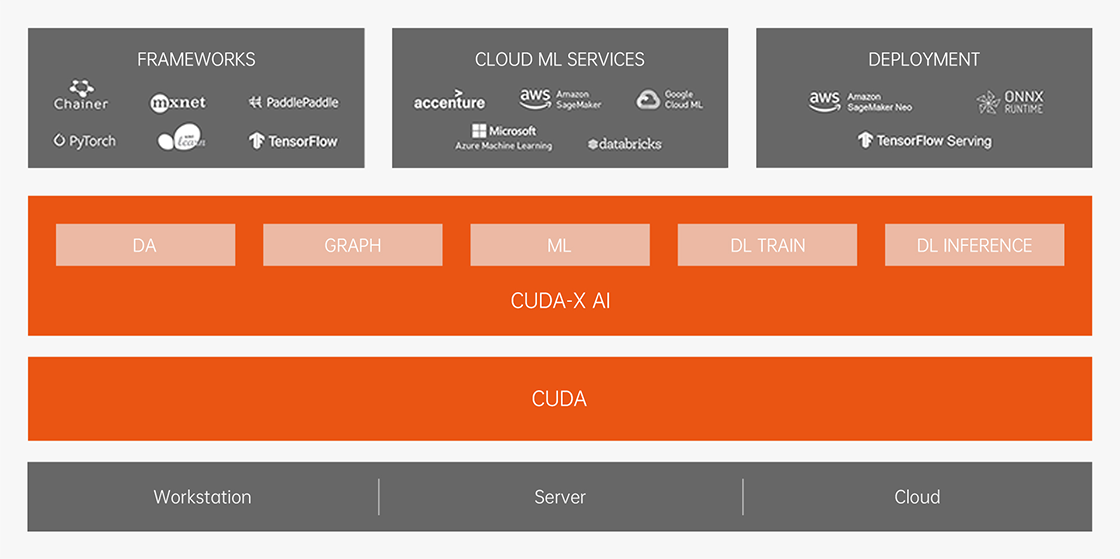 (Source: NVIDIA)
a)Based on Jetpack, the ecosystem possesses a large number of development tools that can accelerate the development process and code optimization.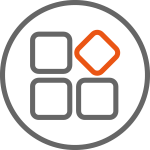 Nsight Systems
Nsight Systems
Nsight Systems is a low overhead system-wide profiling tool, providing views and suggestions for developers to analyze and optimize the software performance. It employs GPU tracing, CPU sampling and tracing as well as OS thread state tracing to visualize the algorithms of applications, and thus helps developers to determine the biggest opportunity for code optimization.
Nsight Graphs
Nsight Graphs
Tegra Graphics Debugger a console-grade tool that allows you to debug and optimize your OpenGL and OpenGL ES applications, enabling you to get the latest, most advanced GPU features.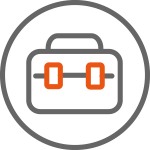 CUDA Toolkit
CUDA Toolkit
CUDA Toolkit provides a development environment for creating high-performance GPU-accelerated applications, and includes all the necessary debugging and optimization tools.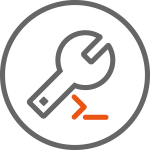 CUDA MEMCHECK
CUDA MEMCHECK
CUDA-MEMCHECK is a command line tool that detects the source and cause of memory access errors in your GPU code. It also also reports runtime execution errors, identifying situations that could otherwise result in an "unspecified launch failure" error when your application is running.
(Source: NVIDIA)